Business Hours
1241 S. Main St. #17 (As of August 1 our new suite number will be 21)
Wake Forest , NC 27587
Phone: 919-554-9400
Email: lisa@elitetaxandfinancial.com
Summer Office Hours (please see scheduled close dates below):
OPEN Tuesday - Thursday 11am - 5pm
OPEN Friday 11am - 3pm
______________________________________________________________
Office closed dates:
-Closed July 1st - July 5th Family time
-Closed August 22nd – Sept 10th, 2019 Family time
-Closed Sept 18th – 20th, 2019 Continuing Education
EXTENSIONS ARE DUE ON OCTOBER 15th
-Closed October 10th – 22nd, 2019 Family time
-Closed November 21st – December 3rd, 2019 Family time
-Closed December 8th – January 13th, 2019 Family time before Tax time begins
We work hard during tax season to serve our clients well. During non tax season is when we spend time with our families and take our tax courses so we can better serve you.
If you can't reach someone at the office please leave a message as we check these messages often and will call you back or text you, within 1 business days.
We do accept appointments anytime Monday through Saturday and occasionally Sundays. We want to fit your schedule so if we have to come in on a scheduled day off, we will. It doesn't have to be during business hours. When clients receive letters from IRS or NC state department of revenue, these letters have to be handled in a timely manner and we are willing to do whatever it takes to get you taken care of.
After hours, please email me at lisa@elitetaxandfinancial.com
Use this map to find us!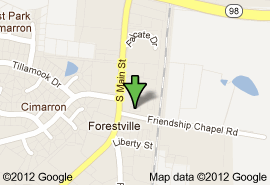 My office may be closed at various times during the week due to Continuing Education classes.
Send A Message