Business Hours
1241 S. Main St. #17
Wake Forest , NC 27587
Phone: 919-554-9400
Email: lisa@elitetaxandfinancial.com
2018 Tax Season Hours: Monday, Wednesday and Fridays 10:00am - 6pm
Tuesday and Thursday 10:00am - 8pm (open late)
Saturday 10am - 4pm
Sunday open by appointment
Summer Office Hours April 19 thru December 31
Monday - Friday 10am - 5pm (Sat and Sun by appointment only)
We work hard during tax season to serve our clients well. During non tax season is when we take our tax courses so we can better serve you. If you can't reach someone at the office please call Lisa on her cell at 919-696-8196.
We accept appointments anytime Monday through Saturday. It doesn't have to be during business hours.
After hours, please call my cell phone 919-696-8196
Use this map to find us!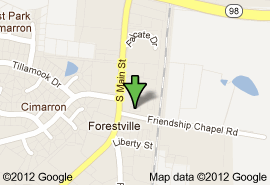 My office may be closed at various times during the week due to Continuing Education classes.
Send A Message